FREE Downloads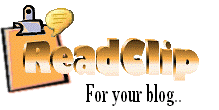 U2Browser is a FREEWARE program that specializes in managing YouTube videos. It's a browser, a YouTube (FLV) video downloader and player, an animated GIF maker, and spell checker.
It also includes a Video Frame Recorder, which was designed to automate capturing and managing frames from a YouTube video and includes tools to crop, enhance and stabilize images.
Edit frames to create your own animations. Try the Frame Recorder before you buy. The U2Browser is FREE and will never expire.
NOTICE!!
Well, YouTube is at it again! They've changed the download format and lots of websites can no longer download videos. This includes the previous version of U2Browser. For those who have the old version, to continue to download videos will require downloading a new copy of U2Browser. A full installation is not required.

to download and replace your old U2Browser program. Otherwise, use the download link below for a full installation.
Happy YouTubing!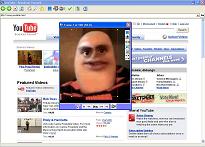 U2Browser/Frame Recorder Features
Simple IE style browser

Download FLV video files

Play FLV files from your harddrive

Capture/Play/Edit video frames

Convert between BMP/JPG/GIF image formats

Resize/Resequence/Crop frames

Stabilize frames

Image enhancement tools

Create/Split animated GIF files

Manage Favorites

Spell checker

Customize Settings