U2Browser is FREEWARE. The
Video Frame Recorder, is "try before you buy". After an evaluation period of 15 days this feature will expire. A registration code will unlock it permanently. The U2Browser is FREE and will never expire.
The Video Frame Recorder includes the Frame Recorder, Frame Player, Frame Editor, Frame Converter, and the Animated GIF Maker.
The price to register the Video Frame Recorder is $39 US dollars
You must purchase a registration code from the U2Browser program, which will link you to the purchase page.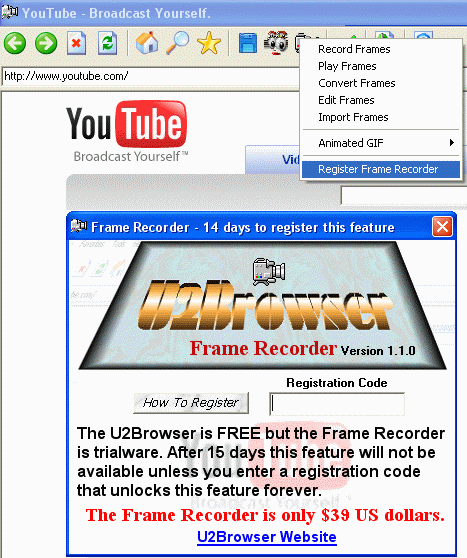 If you have already purchased a registration code, enter it in the registration form. Otherwise, click the How to Register button and enter your preferred User Name and Email Address, then click the Buy Online button. This will redirect you to the Frame Recorder purchase page.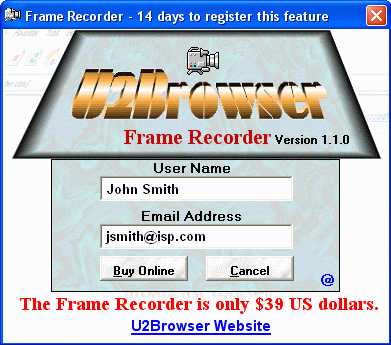 Thanks for your interest in
U2Browser with Frame Recorder!