Importing Frames
You are not restricted to using only frames created by the Frame Recorder. Any group of image files can be imported as a sequence of frames. The only criteria for importing files is to rename them according to the 0001.ext naming convention, where ext must be either BMP, GIF or JPG. Importing files is actually a file renaming process.
Here is a method for turning your DVD Player into a frame splitter application.
To Import Frames, click on the Camera icon then select Import Frames

The files to import must be either types BMP, GIF or JPG. The following dialog form prompts the user for the file selection.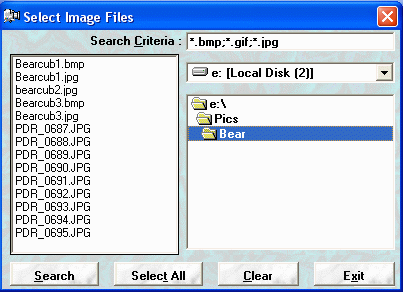 When 1 or more files have been selected the following form opens to set the frame order.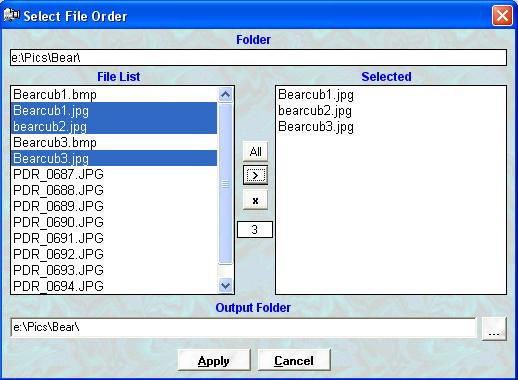 Clicking the Apply button will rename the files according to the frame order starting at 0001.ext to XXXX.ext, where XXXX is the number of imported frames and ext matches the file type.